HandsOn: Touching the Digital Planet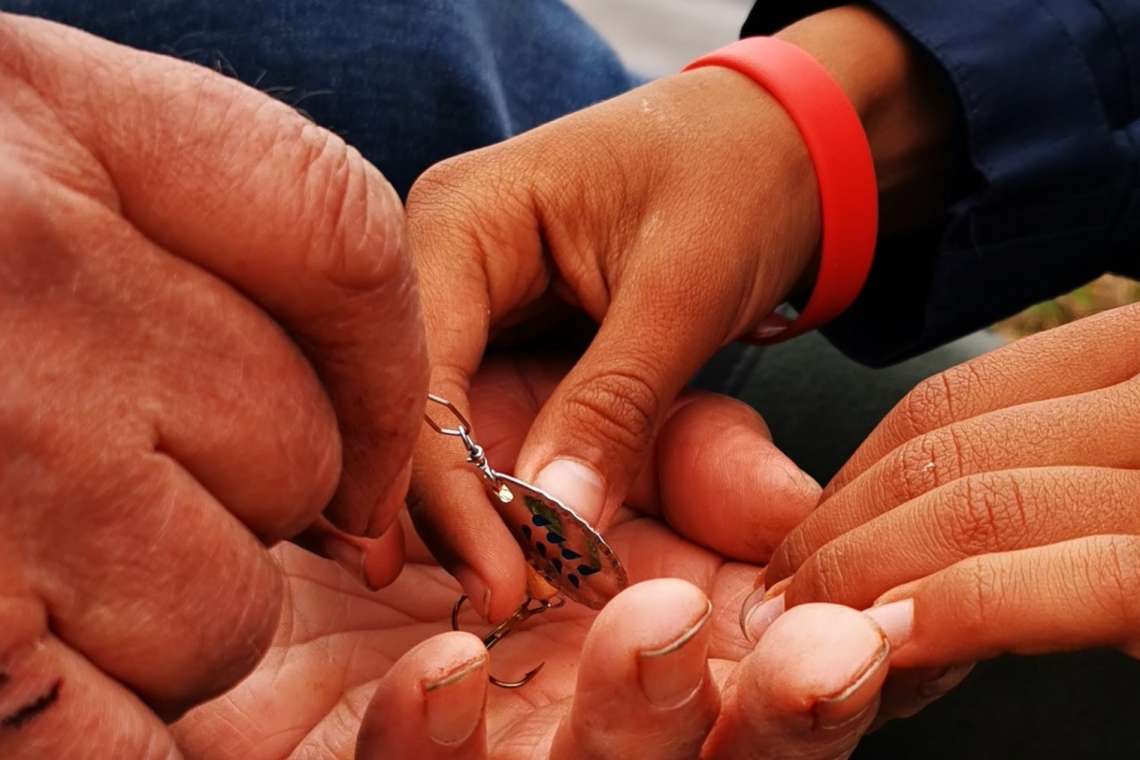 HandsOn is about the extraordinary ways our fingers and hands sense, guide, and grip our digital world. In this series we examine the tensions and connections between our sense of touch and the digital universe that drives our everyday lives. That said, this is not a series on the digital, rather it is a collection of essays about hands on and in a digital planet. To understand the impact of the digital environments in which we live, we also need to understand and write forth situations where there are hands on the material world, grasping non-digital spaces.
The most extraordinary thing about hands, palms, and fingers are the ways they move, touch, and reveal disparate human conditions. The thirteen essays in this series connect to different parts of the sensory cortex, yet they are all concerned with the ways our hands touch, absorb, or are indifferent to the digital segments of living. From Zanzibar, Krishnendu Ray keeps an eye on Wahida, as she skillfully uses her hands to prepare and serve food. He reconsiders the human hand in a digital world that still cooks and cleans too close to sharp edges and fires. From Unjárga-Nesseby in Northern Norway, Stine Rybråten writes about Sara, who picks cloudberries with one hand. In her other hand she holds the smartphone that makes it possible for her dad to share what they used to do side-by-side. While many youngsters seem to live online, their fingers always busy, Trygve Beyer Broch examines how young boys thrive in handball arenas, throwing, embracing, and high-fiving. Don Kulick pays much more attention to his hands than he used to. Diagnosed with Raynaud's syndrome and living in Sweden, he puts his digits to use to search online for warmer weather elsewhere—Portugal perhaps. Tuva Beyer Broch considers her young interlocuters swiping and scrolling, and remembers her own youth, taking turns in writing a diary with a friend. Lenore Manderson shares the history of her hand, its brace and finding the nerve to manage nerves and nervousness. Our hands are mischievous and can do many tasks online and off, as Anne Meneley explains. Marie Heřmanová examines a closeup of entwined fingers, a mother holding her baby's hand, baby feet in a father's big hand. Instagram is full of hands. Saiba Varma uses creative prose to explore—perhaps to lessen the hurting of writing about hands that hurt. To explore how hands convey feelings of injury, she brings in two voices that share their experiences about hands that hurt through and by music and social media. Aalyia Sadruddin writes from Rwanda, where young and old train their hands to participate in new forms of social and economic life defined by digitalization. Anna-Maria Walter generally follows Alpine skiers online, however, to take snapshots in remote destinations, she holds her smartphone and ski poles tight in their pursuit. From Japan Daniel White and Hirofumi Katsuno ask, "How does the design of artificial hands transform what hands can do?" as they consider the edges between our sense of touch and technology. Ninety-nine percent of all online communication moves through cables at the bottom the oceans. Nefissa Naguib considers Per's freezing hands as he splices together cables that have come undone to keep us in touch online.
Posts in This Series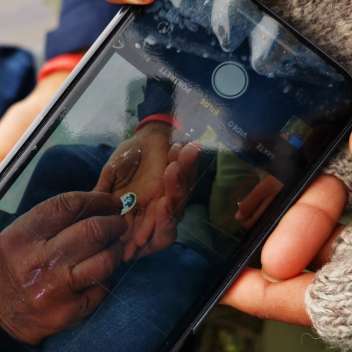 Digital—a word derived from the Latin for finger. HandsOn is about the extraordinary ways our fingers and hands create, shape, and preserve interaction with and... More