Lina Pinto-García is a Colombian PhD Candidate in Science and Technology Studies (STS) at York University (Canada). She is interested in health regulations, therapeutic technologies, medical practices, and biomedical knowledge production in contexts of war and post-conflict scenarios. Lina's dissertation is an ethnography concerned with a vector-borne disease called leishmaniasis and its entanglements with the Colombian armed conflict. This work traces the stigmatization of leishmaniasis patients as guerrilla members, the mutual constitution of wartime social orders and pharmaceutical regimes, the rise of leishmaniasis as a strategic problem for the Army, the vulnerability shared by human and non-human military populations towards the disease, and the politics of producing scientific knowledge about leishmaniasis. Lina's research extends our understandings of the ways in which pharmaceuticals and (bio)medical epistemologies, spaces, and practices can produce unanticipated battlefields and violences that are otherwise rarely recognized as such.
Recent Publications:
Pinto-García, Lina. 2019. "Disentangling War and Disease in Post-Conflict Colombia beyond Technoscientific Peacemaking." Tapuya: Latin American Science, Technology and Society: 1–18.
Pinto-García, Lina. 2019. "Weaponized Flies." Centre for Imaginative Ethnography. Visceral. July 18. https://imaginative-ethnography.com/2019/07/18/weaponized-flies/.
Posts by This Author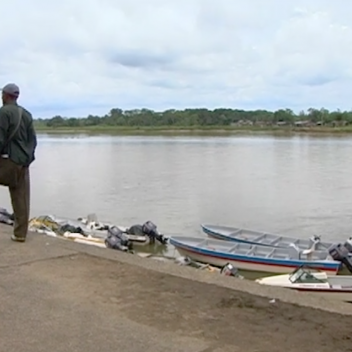 (Read the English translation)Inclusión ProstéticaEl presente colombiano está marcado por un conflicto armado de más de cinco décadas que no ha cesado. A pesar ... More